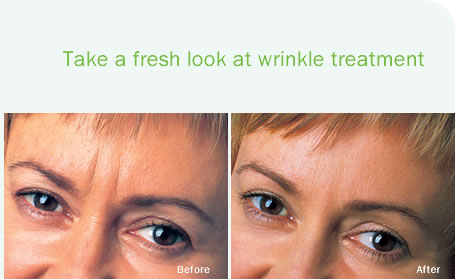 Enjoy a B&B (Breakfast and Botox) Event in July at Derma Health Institute

(Phoenix, AZ) – Even in a down economy, women want to look their best. Take a vacation from wrinkles and attend Derma Health Institute's one-day only B&B (Breakfast & Botox®) event at all four Valley locations. The event will take place on Saturday, July 25th from 9 a.m. to 2 p.m. Locations can be found at www.dhiskin.com
Botox will be only $6.95/unit (after $50 rebate) for up to 25 units for this special one day event. Also, the first ten people who show up to Breakfast and Botox® will receive ten free units of Botox(worth $120 at regular retail price). Customers interested in both Botox & Juvederm will receive up to $200 in rebates that day under a Duet program offered by Allergan. That makes the net price for Juvederm on that day only $309. A typical price for Juvederm in the valley is between $500 to $600 per syringe. Under the Duet rebates, customers can also receive another $100 in rebates from Allergen within six months just for giving them an email address for a reminder of their next appointment. Plus, there will be hourly drawings at the event for free services.
Breakfast muffins, pastries, flavored coffees, orange juice and mimosas will be served. Bathing suits will be on display from Tempe's "What Women Want" boutique.
Trish Gulbranson, Derma Health Institute owner spoke about the sales increase at Derma Health Institute due to the rise in requests for non-invasive procedures like Botox and fillers. "Tough economic times have caused a decline in plastic surgery revenues; however, our figures show patients are visiting Derma Health Institute for things like Botox 2.9 times a year which is more than twice the national average of 1.3 times annually. Our revenue has increased 71% for these types of procedures over the past year. Revenue is also up due to fractional CO2 laser resurfacing."
All of the employees at Derma Health Institute are trained, licensed and certified medical and aesthetic professionals. In 2008 Derma Health Institute was honored as a Diamond Level provider of Botox® and Juvederm™ by Allergen, the company that produces the products, and was recognized as one of the largest providers of these procedures in the state of Arizona.

Derma Health Institute offers services such as laser hair removal, microdermabrasion and laser wrinkle and acne scar reduction. Popular new services include the hcg Ultimate Fat Burning Diet and Vela Shape body contouring. Derma Health Institute always provides customers with free consultations to determine their skin needs.
For more information or to schedule your appointment at the new Derma Health Institute, call (480) 539-0777 Mesa/Gilbert, (480) 730-9000 Chandler/Tempe, (888) 359-5448 Ahwatukee/Phoenix or (866) 414-8434 Paradise Valley/Scottsdale. You may also visit http://www.dermahealthinstitute.com.