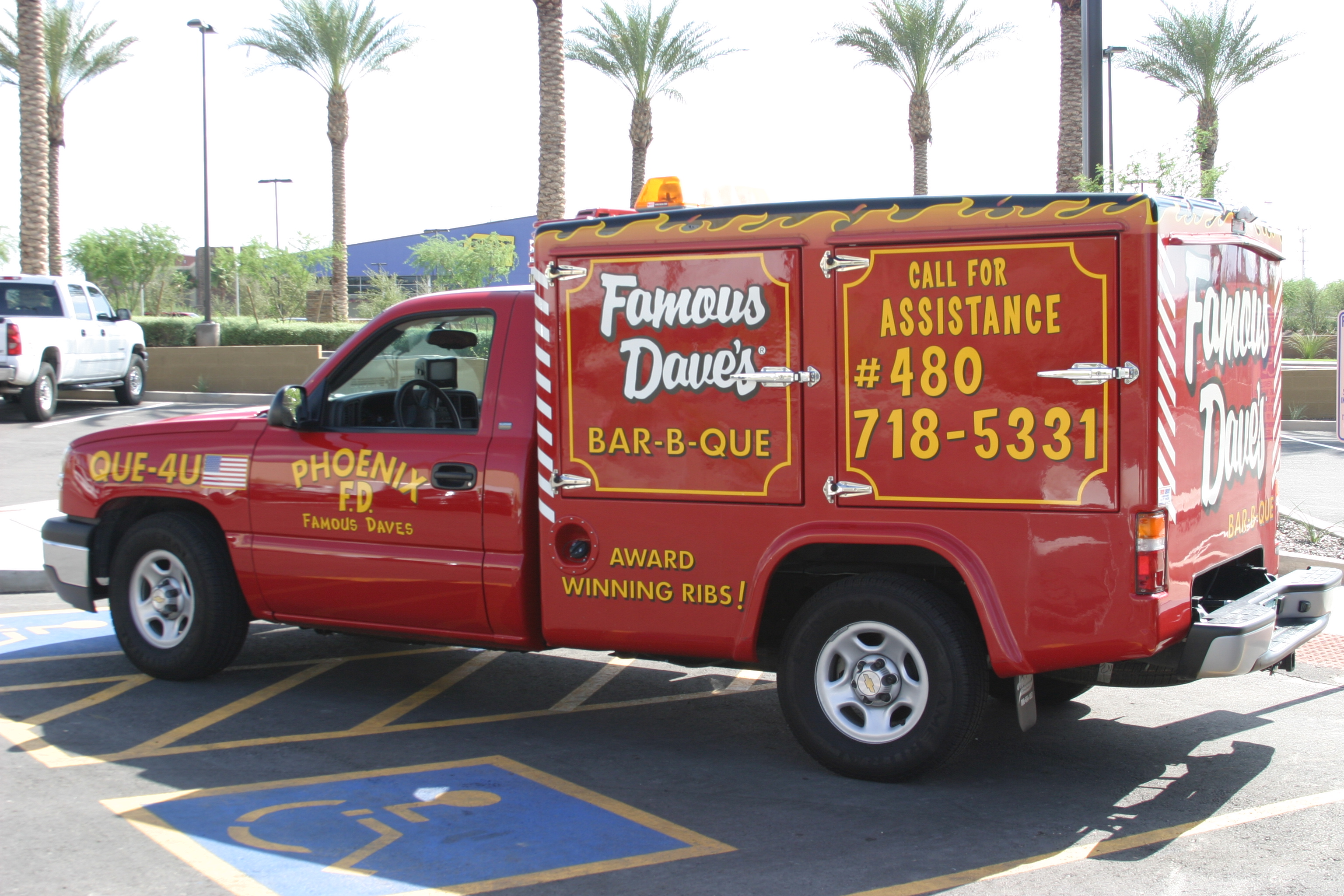 WHO: Famous Dave's Legendary Pit Bar-B-Que in Chandler
WHAT: Five of their Famous Dave's Catering Trucks will be blasting through different parts of Chandler on Monday, March 30th with free lunch for the hard-working folks in the area. If you see a Famous Dave's Catering truck and flag them down, you'll get a free bbq sandwich, coupon, and a bottle of their award-winning Rich n' Sassy BBQ sauce.
WHEN: Monday, March 30th from 10 a.m. to 2 p.m.
WHERE: Keep on the lookout and listen for bullhorns or should we say "Pighorns"
WHY: Because everyone deserves a free lunch once in a while, and Famous Dave's wants to offer their own 'stimulus package' to the appetites of Chandler.
For more information on Famous Dave's in Chandler, Mesa or Peoria, go to: www.famousdavesbbq.com