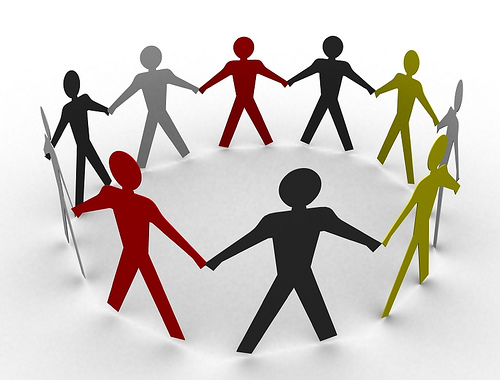 (Mesa, AZ) Support local small businesses at the 2nd H.O.P.E Expo "Helping Other People Excel" on Saturday, June 27th and Sunday, June 28th at the new and improved Power Square Mall in Mesa. A variety of small business owners will be displaying and selling their products at this weekend event. This is a great opportunity for entrepreneurs to network and possibly do business with others and for the public to shop and support products sold by members of their community.
Kim Carter, the mastermind behind the H.O.P.E Expo is a Mesa businesswoman who went from being laid off to now making a million dollars a year in revenue working on her own businesses online. "I believe small businesses are the backbone of our community and wanted to bring an affordable opportunity to others like me to share, sell and network with others," said Kim. "Power Square Mall was the perfect location to host this shopping event because it is a going through its own revival with new owners and look and had plenty of space for vendors to show off their products."
If you are a small or home-based business and would to participate, tables are for sale starting at only $100. Contact Kim Carter to secure you space at info@hopeexpo.com or call (480) 650-6110.
Along with the weekend shopping event that is free and open to the public, vendors will have an added opportunity to network with other business owners and local Meet Up groups for free from 5:30 p.m. to 8:30 p.m. on Friday, June 26th at the mall. Details will be sent after vendor table orders have been set up.
COST: Event is free to the public. A donation of a canned food or non-perishable food item for Mesa based "A New Leaf Foundation" www.turnanewleaf.org is appreciated.
Hours of event for shoppers:
Saturday, June 27th hours: 10:00 am – 8:00 pm
Sunday, June 28th hours: 12:00 pm – 5:00 pm
For more info: www.HopeExpo.com
###
EVENT LISTING:
H.O.P.E "Helping Other People Excel" Expo
Saturday, June 27th hours: 10:00 am – 8:00 pm
Sunday, June 28th hours: 12:00 pm – 5:00 pm
Power Square Mall
(Power Road & Baseline Road)
Mesa, AZ 85209
Vendor Cost: $100 per table.
SHOPPER COST: FREE TO ATTEND. A DONATION OF A CANNED OR NON-PERISHABLE FOOD ITEM APPRECIATED FOR 'A New Leaf Foundation'
If you have any questions please contact:
Kim Carter
(480) 650-6110
www.HopeExpo.com