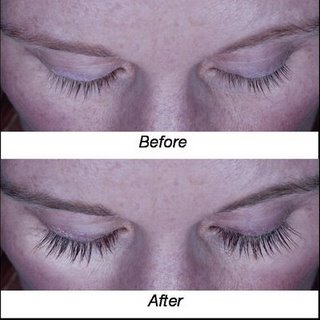 Latisse and Derma Health Institute's Dr. Ann Watwood were featured in today's issue of YES. Check it out on Page 14.
Derma Health Institute to Offer Groundbreaking New Product
Mesa/Chandler/Ahwatukee, Arizona– Derma Health Institute locations in Arizona now offer a revolutionary new product called Latisse. Latisse is the first and only FDA approved product available as a treatment eyelash growth.
"Not only will this revolutionary new product change the lives for many people who have little or no eyelash hair," said Trish Gulbranson, owner of Derma Health Institute. "It's going to be a huge cosmetic benefit to all women worldwide. As we age, it's normal for us to have thinner lighter eyelashes and it's the eyelash that frames the eye and makes the eyes stand out." In the past there were really very few choices for women with this problem, outside of wearing false eyelashes. Latisse is a great option with proven results. Our clients are going to be thrilled to actually grow longer, darker, fuller eyelash hair."
Latisse is manufactured by Allergan, the company that produces Botox and Juvederm. Applied nightly to the upper lash line, this product has shown tremendous eyelash growth when used consistently for 16 weeks. Results include longer, fuller and darker eyelashes. The active ingredient in Latisse, bimatoprost, encourages the production of more eyelash hairs and also extends the duration of the eyelash growth phase. Clinical trials have shown that patients, who use this product daily and in accordance with the instructions, will see results in as little as four weeks. The product works gradually from the inside out with full results after 16 weeks of consistent use. This product is a prescription drug and can only be prescribed by a physician.
Gulbranson added, "Latisse will offer new hope for many patients; whether they are looking to add some volume to their eyelashes without having to fuss with mascara or they need a significant amount of help regrowing lashes all together. This is a monumental development in our industry."
Recently honored by Arizona Woman Magazine as one of the Top 10 Med Spas in the valley, Derma Health Institute is a physician-based medical center specializing in non-invasive and minimally invasive laser and aesthetic procedures. Derma Health Institute offers services such as Titan body skin tightening, laser hair removal, microdermabrasion and laser wrinkle reduction.
For more information on Latisse or to find out if it is right for you, contact Derma Health Institute at (480) 539-0777 Mesa / (480) 730-9000 Chandler / (480) 460-1505 Ahwatukee or visit http://www.dermahealthinstitute.com.