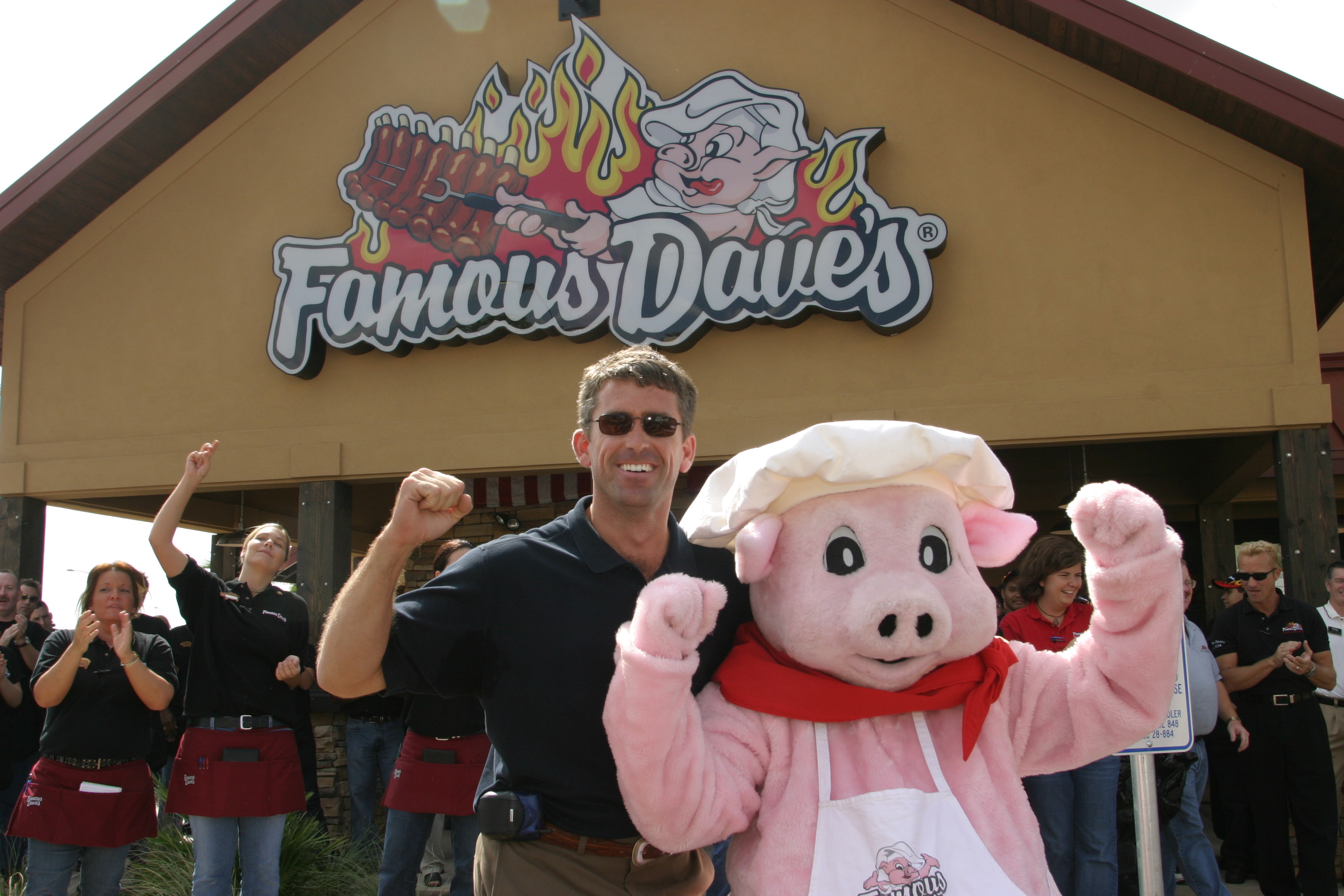 Who: Famous Dave's Legendary Pit Bar-B-Que hosts a special Water Safety Awareness event and Free Rib Tasting in Mesa.
When: Saturday, August 22nd, 2 p.m. to 4 p.m.
Where: 1011 N. Dobson Road in Mesa (Mesa Riverview)
What: This water safety event supports the August "Drowning Impact Awareness Campaign" with Phoenix Children's Hospital. We will have activities including games, distribution of water safety information and supplies, a fire truck from the Mesa and Tempe Fire Departments, and face painting. Free event. Learn more about keeping your kids safe around water and pick up a purple ribbon to bring awareness to this important campaign. Free rib tasting! -Get 2 free bones and ice cold lemonade just for coming out.
Why: This event is being hosted to try to inform parents and children in a fun, family environment of the dangers of being around the pool and ways to prevent child drownings. For more information, go to www.famousdavesbbq.com or visit www.phoenixchildrens.com.
MEDIA CONTACT:
Tiffaney Isaacson
(602) 546-1712
(480) 510-0965 Cell
Tisaacson@phoenixchildrens.com
Record-Breaking "Drowning Impact Awareness Month" Participation
Statewide Campaign Grows in High-Risk Month of August – Tucson Drowning Highlights Dangers
PHOENIX, Ariz. (August 10, 2009) – Scorching temperatures and back-to-school distractions are standard in the month of August, adding up to an increased risk for child drownings. The Sixth Annual "Drowning Impact Awareness Month" highlights the danger and recognizes those affected by fatal and non-fatal child drownings.
This year the purple ribbon campaign, which is coordinated by Water Watchers at Phoenix Children's Hospital, has grown significantly. More than 98,000 purple ribbons have been distributed across the state, along with educational information, through participating organizations. Proclamations were passed by Governor Jan Brewer and Mayors throughout Arizona, including many in Pima County.
Statewide collaboration with fire departments, businesses, and volunteers has created record-breaking momentum this year. Supporters include the Drowning Prevention Coalition of Arizona, Valley Toyota Dealers, SRP Safety Connection, La-Z-Boy Furniture Galleries, NARPRO (Neighborhood Auto Repair Professional Network) facilities, and businesses, swim schools, churches throughout Arizona.
Success of the effort is essential – twelve children have drowned to date in Maricopa County, and the death of a three year old boy in Tucson this weekend brings Pima County's child drowning total to six. Child drownings on average have fallen in recent years, with increased awareness and the use of research-based strategies like layers of protection.
The campaign focuses upon prevention, reminding caregivers that "Awareness is Free." Supporters are encouraged to wear purple ribbons and actively practice the ABC's of Water Safety – Adult supervision, Barriers between children and the water, and Classes in CPR for adults, and swimming lessons for children at the appropriate age.
Upcoming Drowning Impact Awareness Month events include a water safety event at the Pointe Squaw Peak in Phoenix on August 14th, and another at the Famous Dave's Bar-B-Que restaurant in Mesa on August 22nd. For more information about Drowning Impact Awareness Month events, ways to get involved, displays created to honor children touched by drowning, and water safety tips, visit www.phoenixchildrens.com.
About Phoenix Children's Hospital
Phoenix Children's Hospital is Arizona's only licensed children's hospital, providing world-class care in more than 40 pediatric specialties to our state's sickest kids. Though Phoenix Children's is one of the ten largest freestanding children's hospitals in the country, rapid population growth in Arizona means the Hospital must grow as well. Phoenix Children's recently announced a $588 million expansion plan to bring its special brand of family-centered care to even more patients and families. The plan includes a significant upgrade of the Hospital's current campus, an aggressive physician recruitment effort, and new satellite centers in high growth areas of the Valley. For more information, visit the Hospital's Web site at www.phoenixchildrens.com.