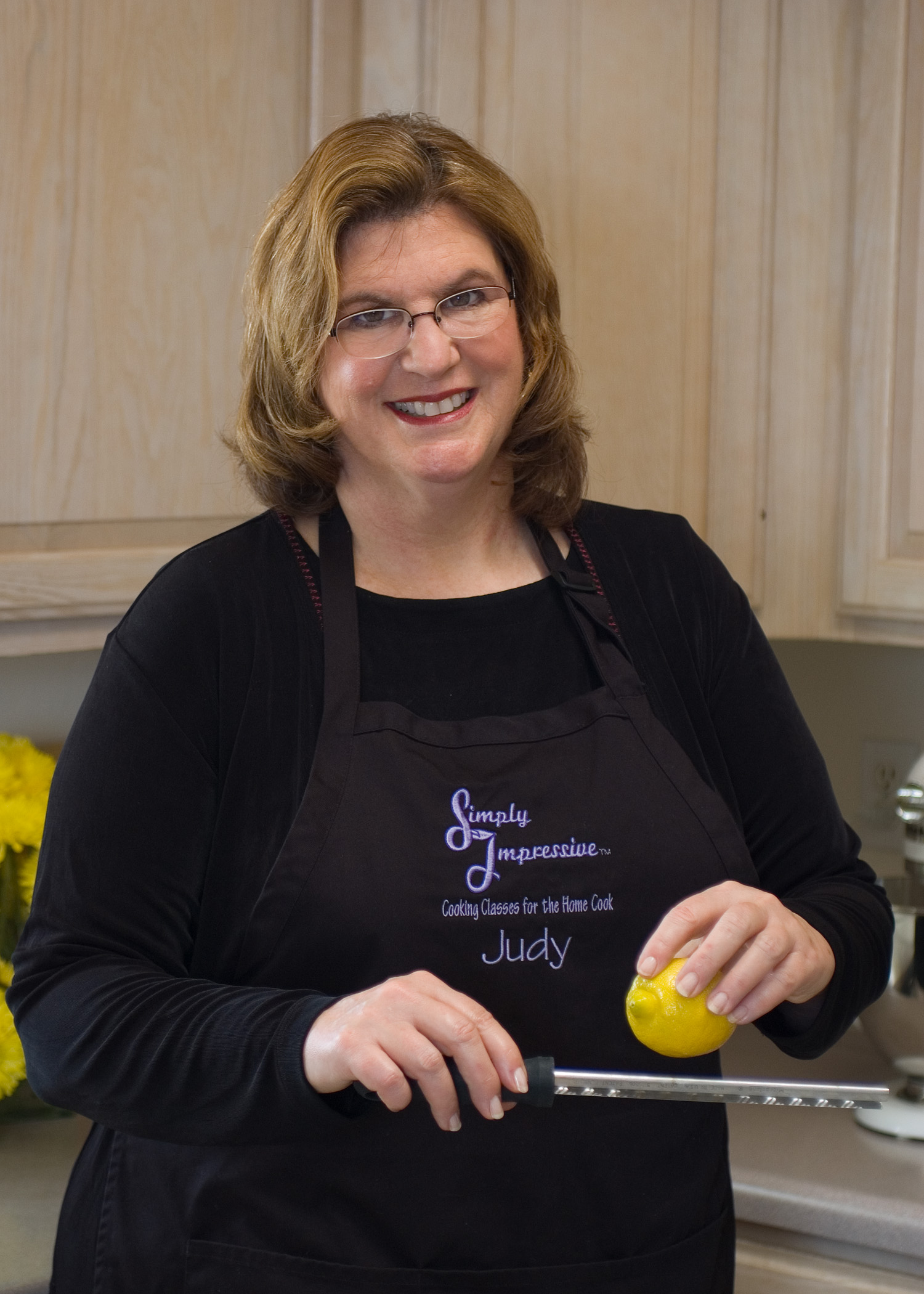 I've been working with Judy Toth of Simply Impressive Cooking School for about three years now. She always has some great, relevant, fun class ideas and if you have kids and not sure what to do with them over Winter Break, why not teach them how to cook? Or, if you want to learn how to cook healthy in 2009, Judy has a ton of classes just for you!
Simply Impressive Cooking School
480.654.1981
December Kids and Teen Classes –We are offering Teen classes on Friday 6:30 p.m. to 9:00 p.m. Our Monday Kids 8-12 class is from 10:00 a.m. to 12:30 p.m.
On Fri 12/12 we are offering our Teen Cookies and Candy class where your teens will make cookies and candy for the holidays. $47 per person.
You asked for it….Kids Classes over the long holiday. On Mon 12/29 we are offering our Kids 8-12 Italian class. This is a brand new class where we will be featuring lasagna. $47/person
Upcoming Classes for January 2009 – We have Tuesday and Saturday morning classes this month as well as a Thursday evening class.
On Tue 1/6/2009 & Sat 1/10 we are offering our Healthy Cooking— Fish class where we will make a wonderful seafood menu that tastes great and is so good for you. $63/person.
On Tue 1/13 & Sat 1/17 attend our Healthy Cooking— Beef class. We will make a healthy yet tasty menu featuring beef. $63 per person.
On Tue 1/20 & Sat 1/24 try our Healthy Cooking— Salmon class. We will make a Moroccan-inspired meal that is healthy and tasty. $63 per person.
Just in time, our Chinese New Year class is being offered Tue 1/27. Make a great meal that is perfect to bring in Chinese New Year. $63 per person.
Whatever team you are rooting for, come to our Super Bowl Entertaining class on Thur 1/29. Prepare dishes that are just right to cheer your favorite team on.. $63 per person