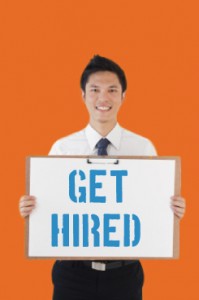 (PHOENIX)– When you think diversity at the office, what comes to mind? It should be more than gender or skin color. Today's workplaces are filled with people from different generations, religions and socioeconomic backgrounds.
Companies that value employee differences will be on hand at the 'Celebrating a Diverse Workforce Job Fair' on Monday, November 3, at the Phoenix Airport Marriott at 1101 N. 44th Street in Phoenix.  Consider these Arizona stats:
We have higher percentage of people over 65 compared to the national average (15.4% to 14.1%)
Our Hispanic (30.3% to 17.1%) and Native American (5.3% to 1.2%) populations are higher than the national average
We have a higher percentage of people who speak languages other than English at home (27% to 20%)
We have a higher percentage of foreign born (13.6% to 12.9%)
We have a higher percentage of people living below the poverty line (17.2% to 14.9%)
The November 3 job fair will also feature a variety of seasonal positions, including full and part-time jobs with companies like:
LocalWork.com founder Ryan Naylor is available to discuss the seasonal employment outlook and put you in touch with companies that are looking to hire – and benefit from – a diverse workforce.
Who: LOCALWORK.com
What: Celebrating a Diverse Workforce and Seasonal Job Fair
When: Monday, November 3, 10 am – 2 pm
Where: Phoenix Airport Marriott, 1110 N. 44th Street, Phoenix
RSVP to attend at Localwork.com for this FREE job fair.
LocalWork.com is where local talent finds local work. LocalWork.com is the fastest growing employment website founded in Phoenix, Arizona.
Our mission is to support our local economy in an effort to lower unemployment. We build partnerships with vital Arizona organizations, non-profits and companies to connect them to local job seekers.
We host the Greater Phoenix Job Fairs throughout the year helping companies hire job seekers in the Valley Metro area.
The Greater Phoenix Job Fair gives you the opportunity to speak directly to hiring managers from diverse Arizona industries and companies.
Be sure to register and check our New Arizona jobs posted weekly at www.LocalWork.com