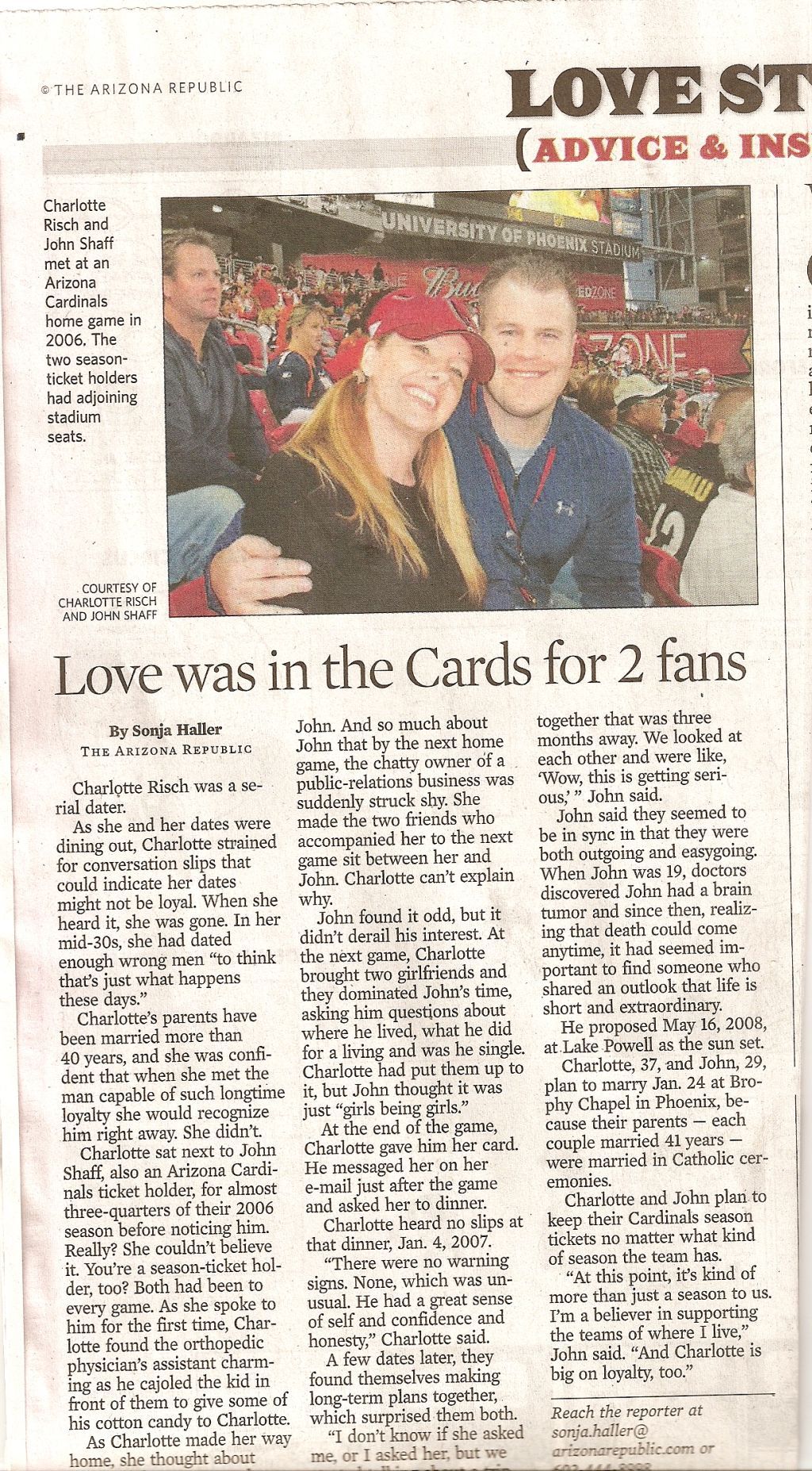 Be a shameless self-promoter! It never hurts to share your stories…
As my clients know, I am always asking for stories that go beyond their basic services and business. Showing your personal side and experiences can open you up to a whole new audience at times. It makes you human and not just a biz owner trying to make a buck. And when you want to stay out there, I feel you must be a shameless promoter at times. (Not Attention Whore as Len wrote kiddingly here 😉 )
Many of my clients and friends know the story of how my fiancé and I met. If you didn't its in the Arizona Republic today. Also, only so much of what you say in an interview gets included in stories…I thought I gushed more about my darling husband to be, but that didnt make the story. I cringed at the "serial dating" sentence, but I did say it and it did tie into how the story developed.
Sonja Haller was the writer and she's been a great person to work with at the paper. She's always looking for good, interesting stories for the LOVE STORY section and others, so contact her if you know a great one.
Here is the story.