Not long ago the thought of braces brought images of teens with mouthfuls of metal, but today's patients are just as likely to be adults with no visible hardware. While a great smile can be the most obvious payoff, braces are also an important health issue.
"Crooked teeth can be harder to clean and maintain which increases the risk of decay and disease," said Dr. J. Philipp. "They can also alter the bite and strain the jaw and muscles."
On Thursday, June 26, from 4 – 7 p.m., Dr. Philipp will hold an open house at his Chandler office to share information about 
Invisalign
, a popular, proven system that involves wearing virtually invisible aligners to straighten teeth.
Refreshments will be served and guests can enter a raffle for the chance to win $2000.00 off a full 
Invisalign
 case, a ZOOM professional whitening session or a take-home whitening kit. For more information, call Dr. Philipp's office at 
480.306.5506
.
Who: Chandler Dentist – Dr J. Philipp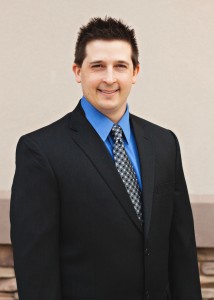 What: Open House 
When: Thursday, June 26 from 4- 7 p.m.
Where: 3230 S. Gilbert Rd., Ste. 4, Chandler (Gilbert and Queen Creek Roads)
About J. Philipp Centers for Family and Cosmetic Dentistry
Located at 3230 S. Gilbert Road, Ste. 4, in Chandler, J. Philipp Centers for Family and Cosmetic Dentistry was founded by Justin Philipp, DMD. The successful practice has won numerous awards and offers a wide variety of quality dental services. Visit 
www.jphilipp.com
 to learn more.