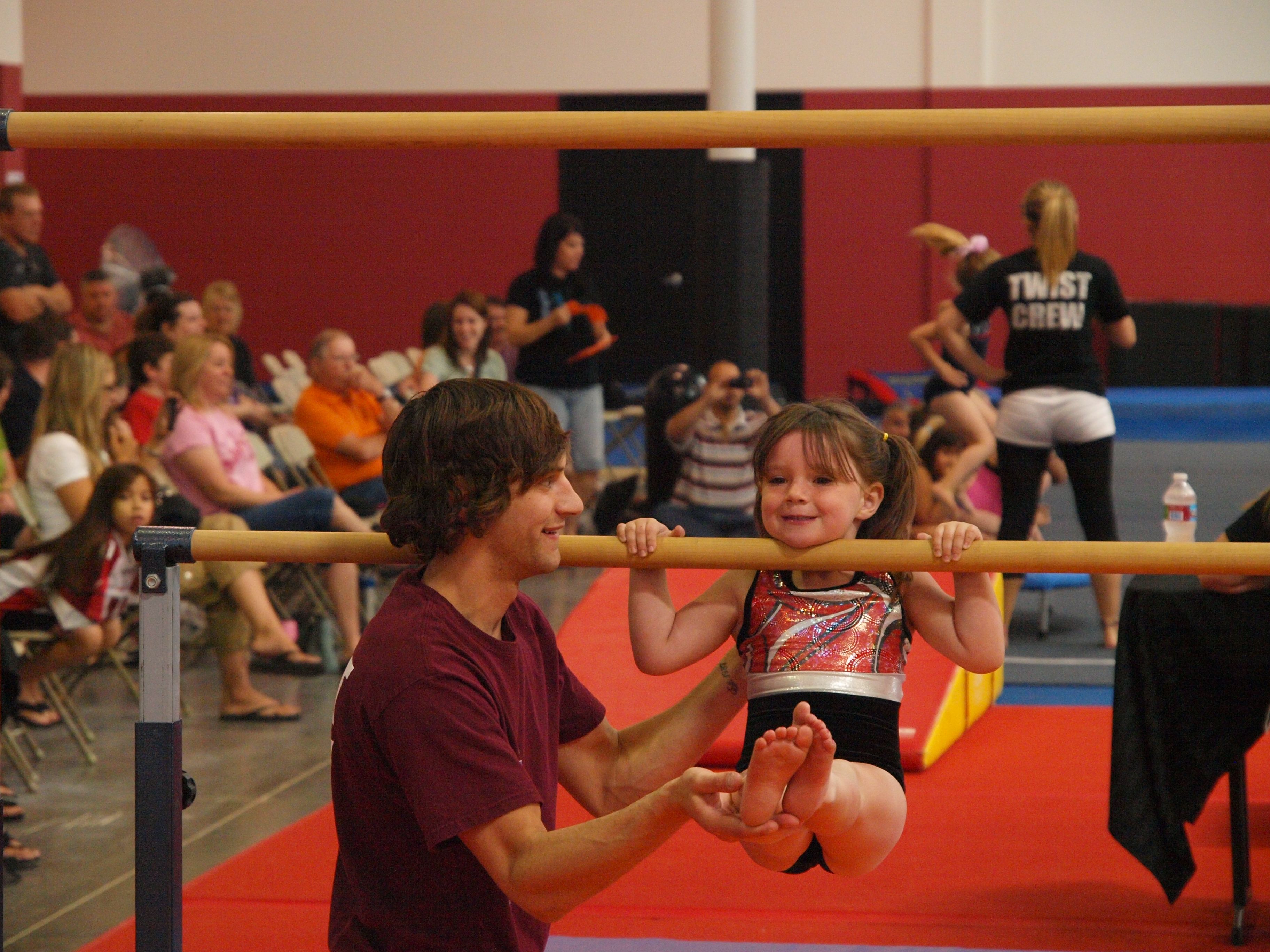 North Valley Gymnastics has a great summer camp program. It is an opportunity for any kid to get involved and learn more about gymnastics. Gymnastics is a great foundation for any sport. Gymnastics is a HOT sport right now as we head into the Summer Olympics. Children will get to experience many of the sports they will see on TV this summer at the camp! 
North Valley Gymnastics Summer Camp provides children ages 4-12 with gymnastics, games, and weekly special events!  Our experienced staff is energetic, CPR certified and committed to providing a fun-filled day for your child.  Our flexible schedule lets you plan your child's summer fun based on your needs.  Call 602-404-FLIP(3547) today!  www.northvalleygymnastics.com
North Valley Gymnastics provides answers for parents who are looking for the right camp for their children.

Here is some helpful information about what our camps will offer:
Flexible hours Monday thru Friday for full and half day campers. Our Camp hour choices are from 9am to12 noon for half day campers and 9am to 3:30pm for full day campers.
10% discount for siblings
Drop in rates for parents that need a more flexible schedule
Small camp ratios. Such as 8:1 for our Junior campers ages 4-7 and 10:1 for ourolder campers ages 8-12.
A trained CPR, First Aid & Safety certified coaching staff.
Fun-filled Theme weeks, make gymnastic camp exciting and more creative.
Campers bring their own lunch, but NVG provides healthy, nutritious snacks and drinks.(Special arrangements for children with food allergies are handled with care.)
During the summer months, we have exciting water days for the kids with a waterslide, water balloons, and water games.
A weekly schedule is always provided.
All camp days are structured and planned carefully so that campers are in a learning environment while still having fun.
No experience needed to participate in gymnastic camp
North Valley prides itself on building self-esteem and enhancing a child's gymnastic interests. While gymnastics focuses on building strength, flexibility, and basic motor skills, we provide the skills and knowledge that can build the foundation for any sport.
SUMMER CAMP INFO:
WEEKLY THEMES
Session 1 (6/4 -6/8): Pajama Party
Session 2 (6/11-6/15): Super Hero
Session 3 (6/18-6/22): Pirate / Disney
Session 4 (6/25-6/29): Hawaiian Beach
Session 5 (7/9-7/13): Crazy Hair
Session 6 (7/16-7/20): Western Rodeo
Session 7 (7/23-7/27): Sports
Session 8 (7/30-8/3): 60's Theme
WATER SLIDE EVERY FRIDAY!
Registration Fee
Gym Members: Free
Non Gym Members: $10 per camper
Balance Due for June Camps by May 1, 2012
July camps by June 1, 2012
FULL DAY CAMP
$50/Day
$225/Week
Drop In Rate 
$55/Day
HALF DAY CAMP
$30/Day
$135/Week
Drop In Rate 
$35/Day
****** Morning Snack and Drink will be provided. Full Day Campers must bring a sack lunch. ******
PAYMENT and CAMP POLICIES
Camp registration can be submitted in person, by fax, by mail or by email. All applicable Registration Fees along with a $50.00 nonrefundable
deposit is due per Child/per Session to hold your spot. The registration fee and deposit is due at the time of registration.
The remaining balance must be paid by the due date listed above. If fees are not paid by the due date, we reserve the right to drop
your child(ren) from the camp sessions they are registered in. There will be no refund of any deposits paid.
Drop In rate applies to any registrations that occur during the actual week of camp.
There will be no make-ups or refunds for missed days.
Changes to sessions and/or days will result in a $10.00 change processing fee.
A registration and waiver form must be completed at time of registration.
PLEASE CALL 602-404-FLIP(3547) FOR MORE INFORMATION.
FORMS AND MORE INFO ALSO AT 
WWW.NORTHVALLEYGYMNASTICS.COM
 – Click
here for direct link.