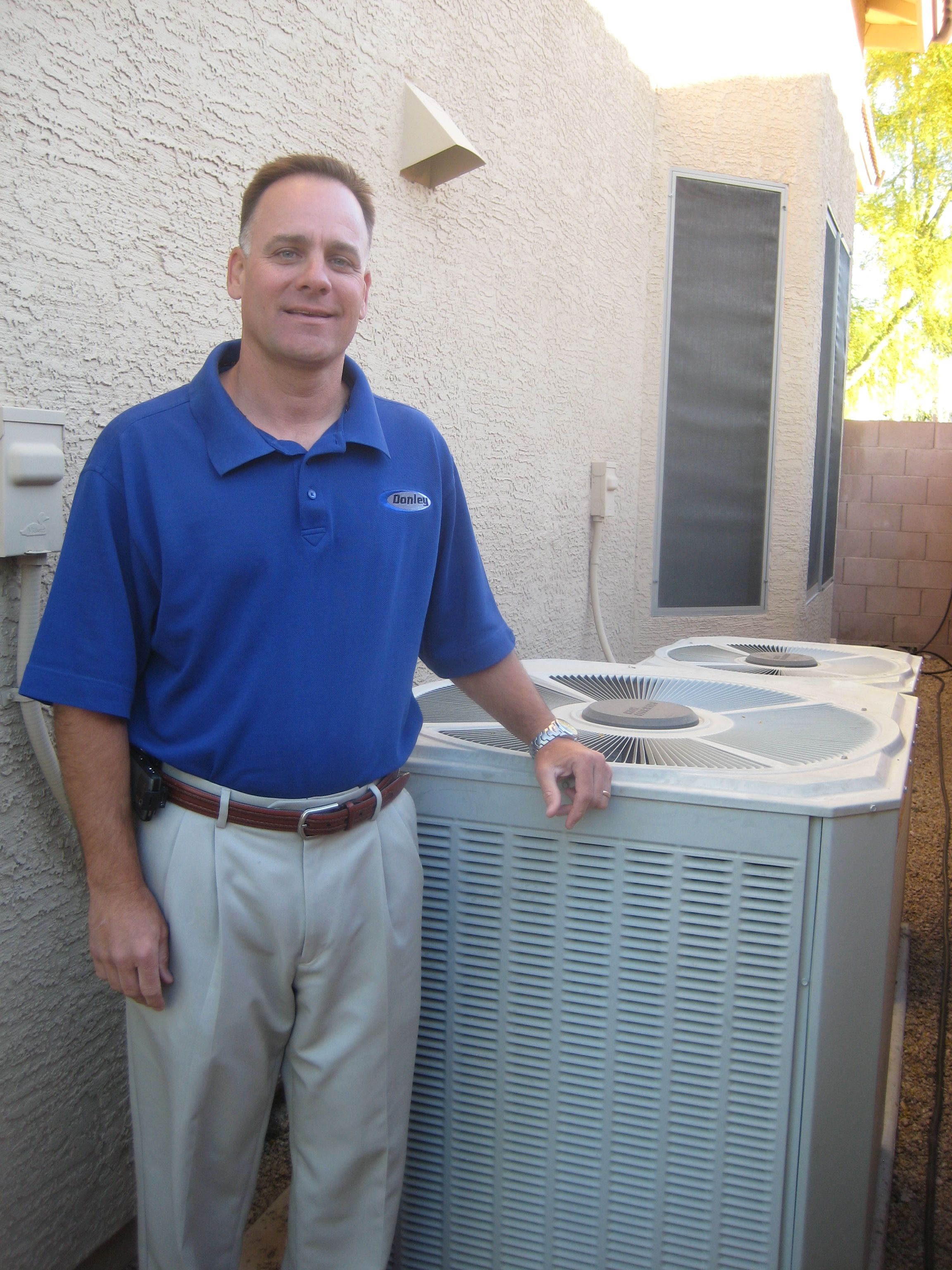 This Freon increase story is still making news around the country. Phoenix will be hit hard since it is so hot in the summer and AC units are running constantly. 

Here is a recent news story from Kansas City that explains some of the situation. 
COST OF FREON DRAMATICALLY RISES IN PAST WEEK
Local HVAC company offers information and advice to consumers and businesses
(Phoenix, AZ – January 2012) In the past week, the cost of Freon (R22) almost doubled in cost. This is in response to the EPA reducing production and import of the gas used in many air conditioner units according to the guidelines of the Clean Air Act. According to this
 New York Times article
 there is a loophole in the legislation which is dividing the HVAC industry. As a result, many major manufacturers have announced significant price increases and are currently limiting shipments. This will effect HVAC (Heating/Venilation/Air Conditioning) companies and their pricing, plus homeowners and businesses with older A/C units that recharge with Freon (R22) each year.
Mike Donley, owner of Donley Service Center in Phoenix advises homeowners to not panic. "Recharging the system is only a problem if there is a leak. There are older units that will last approximately 15 years without being recharged.  So, if the system is properly maintained, it reduces the chance that you will need to replace the Freon. But, when your system does go out, it will be more expensive to repair than a newer energy efficient A/C system."
One of the reasons why the EPA is reducing the R22 Freon is that it is bad for the environment and R22 will be eliminated altogether by 2019. This is why new energy efficient units are being encouraged by the government, utilities and air conditioning companies; to save money, the environment and run more effectively.
"Our number one concern is making sure customers are comfortable in their homes. We are only a couple months away from triple digit temperatures and no one wants to be stuck sweating it waiting for a repairman and then sweating a expensive Freon bill, " says Donley. "Be diligent about your A/C unit and have it maintained by a reputable company in February or March."