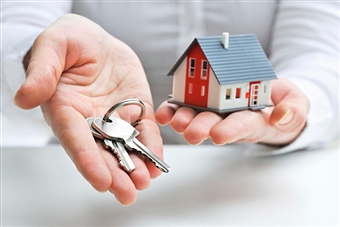 In less than 3 years, many homeowners who went through this innovative Angel Investor program are already buying back their homes. Learn more about the success of AZ's Housing Angels here….
AZ Housing Angels Helps More Than 1,000 Valley Homeowners Avoid Foreclosure
Innovative program utilizes investors to help homeowners keep their homes
PHOENIX, Ariz. (Aug. 19, 2013)— There are more than 5,000 homes in the Valley with a set foreclosure date, according to recent statistics. With the Mortgage Forgiveness Act set to expire at the end of the year, Valley families need to know about their short sale and home buyback options. One company that is making a difference in today's real estate landscape is the Housing Angels program, an initiative where "angel" investors help people stay in their homes after a short sale—and in some cases—buy back their homes.
Housing Angels was founded in 2010 by real estate expert David Dziedzic. The company has grown profoundly; currently there are 50 investors throughout the U.S. and Canada who have helped more then 1,000 homeowners avoid foreclosure. It works like this: investors help homeowners avoid foreclosure by purchasing the home via a short sale. Then, homeowners can lease their home from the investors, with the option of purchasing their home again. Oftentimes the new rental price is less than the previous mortgage.
On average, one homeowner per week has gone through the program and successfully bought back their homes. Several more are currently in the program, which is free to the homeowners.
"Being underwater and facing foreclosure is a terrible experience; I know, I've been there," says Dziedzic. "That is why I started Housing Angels. We have helped over 1,000 homeowners in the Valley avoid foreclosure and stay in their home. It has been a lot of work, but well worth it.
For those who may want other options, such as short selling their homes to relieve debt, leasing to own another property, and more, Housing Angels offers a myriad of other programs that are right for nearly every situation.
"There are currently thousands of homeowners in the Valley with a foreclosure date on their home; and the time to act is now since the extension of the IRS Mortgage Forgiveness Act runs out at the end of this year," Dziedzic adds.
Visit www.housingangels.com to learn more.
About Housing Angels: Since 2010, Housing Angels has helped 1,000+ homeowners in the Valley keep their homes. Founded by real estate expert David Dziedzic, the program utilizes "angel" investors to help people stay in their homes. If program participants aren't allowed to stay in their home, they will be placed in a comparable home. After a period of paying rent, many home owners can buy back their homes in addition to several other options. Visit www.housingangels.com to learn more.