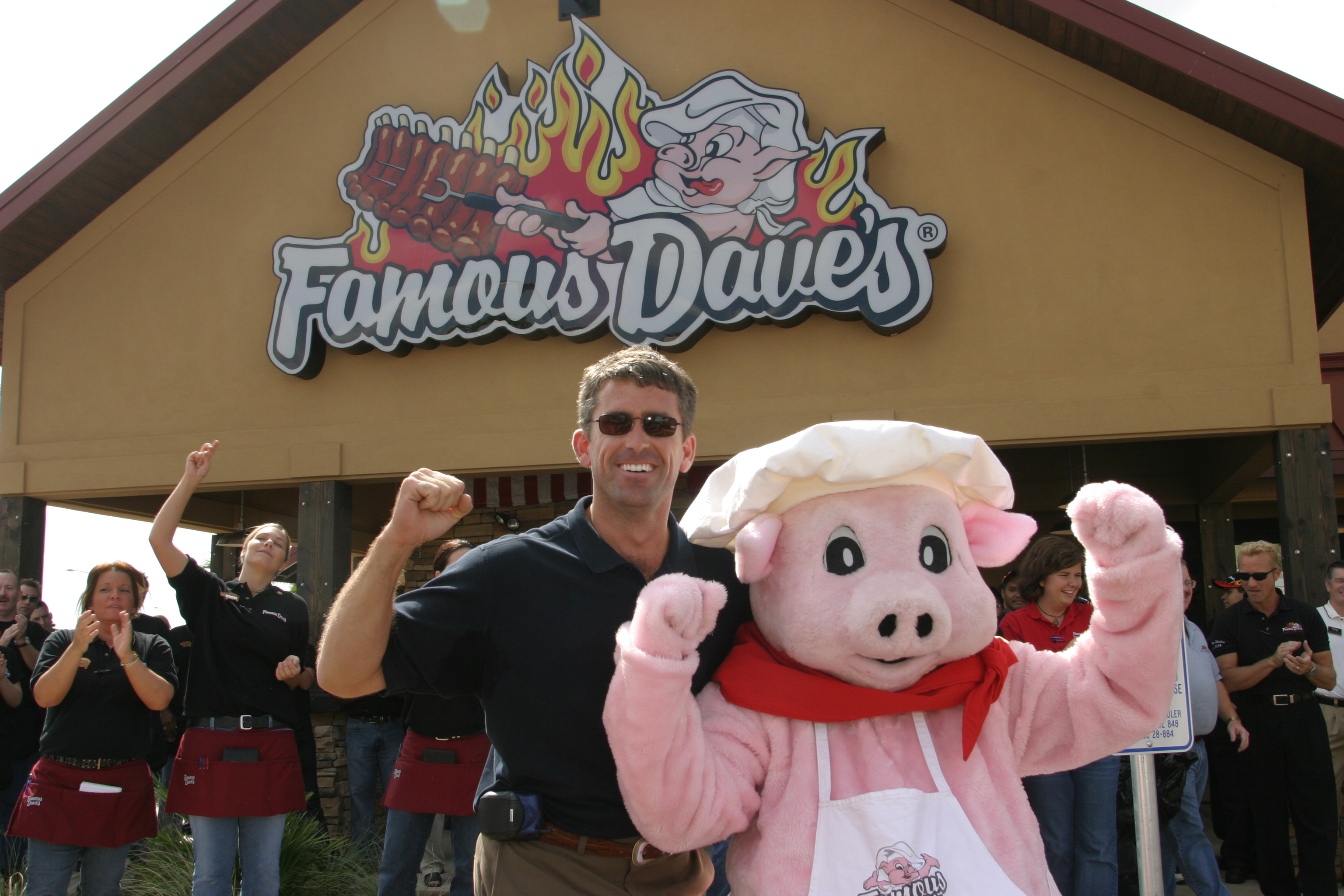 To commemorate Veterans Day 2010, Famous Dave's Bar-B-Que of the Valley is offering all Veterans a FREE meal. From 11 AM to 10 PM on Thursday, November 11, Veterans of military service can visit one of the four (4) Famous Dave's locations in the Valley for a complementary entrée off their special menu. The Veteran must provide some kind of identification proving that he/she is a Veteran, such as an old Military ID, dog tags with a picture ID, photo of them in uniform or some sort of memorabilia from their time in service.
"Honoring our local Veterans is very important to me," said John Erlandson, owner of the Valley's Famous Dave's, Army ReservesVeteran and Ranger School graduate.  "This is just a small way for my wife and me to salute Veterans' and show our appreciation to them for serving our Nation.  We want to recognize and honor them for their selflessness, not just on Veterans Day but throughout the year."
Erlandson added that all Valley Famous Dave's always offer "Military Monday's," which is a year-long promotion in which all Famous Dave's Valley locations provide anyone with a military ID or family military ID a 20% discount on their meal every Monday, at any location in the Valley.
There are four Famous Dave's restaurants in the Valley including Chandler at 3250 West Frye Road; Peoria at 16148 North 83rd Avenue, SanTan Village in Gilbert at 2206 E Williams Field Rd and Mesa Riverview in Mesa at 1011 Dobson Road.  Go to www.famousdavesbbq.com for full offer details.
Famous Dave's offers a variety of signature menu items, including award-winning St. Louis-Style Ribs brushed with Rich & Sassy® Sauce, Texas Beef Brisket, Georgia Chopped Pork, Santa Maria Tri-Tip, Country Roasted Chicken, Wilbur Beans, Creamy Coleslawand Dave's Famous Bread Pudding. Guests can also enjoy the delicious char-grilled burgers, salads, lip smackin' sandwiches andhome-style desserts. A Lil' Wilbur Kid's Menu includes classic kid favorites, such as Macaroni & Cheese, Chicken Tenders and Root Beer Floats. For more info, visit www.famousdavesbbq.com or www.facebook.com/phoenixfamousdaves.com