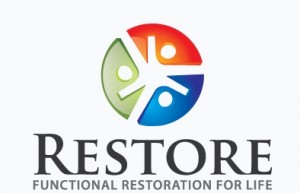 Free Seminars offer New Hope for Chronic Pain Patients 
WHERE: 
RESTORE OF AZ 20002 N 19th Ave Ste B-100 Phoenix, AZ 85027
WHEN: 
Saturday, Aug 23rd and Saturday, Sept 27th (10am – 12n)
RSVP: 
602-714-1408
www.restoreofaz.com
Phoenix Center Offers New Hope for Chronic Pain Patients
(PHOENIX)– It's likely you have a friend or family member who suffers from chronic pain. According to the independent, nonprofit Institute of Medicine, chronic pain affects about 100 million Americans – nearly one in three of us. That's more than heart disease, cancer and diabetes combined.
It also creates a big financial burden. Each year, chronic pain costs the United States up to $635 billion in medical treatment and lost productivity.
"Too many patients find themselves relying too heavily on medications, "says Amy Richter, COO and founder of Restore of Arizona." Through our functional restoration program we focus on the biological, psychological and social components of pain to reduce drug dependency and return patients to productive lifestyles."
Restore of Arizona is holding two seminars to address the legal, financial and medical aspects of functional restoration. The programs include complimentary breakfasts and helpful information for anyone:
• With pain lasting more than six weeks
• Taking narcotic pain medication
• Hurt on the job
• With legal questions about Worker's Compensation
• Interested in reducing their dependence on pain medication and returning to a normal lifestyle
The free seminars will take place from 10am to 12 noon at Restore of Arizona, 20002 N 19th Ave Ste B-100 Phoenix, AZ 85027 on Saturday, Aug 23rd and sponsored by Snow, Carpio and Weekly PLC and Saturday, Sept 27th sponsored by Schiffman Law PC. Please RSVP by calling 602-714-1408
About Restore of Arizona
Restore is a functional restoration program (FRP) designed to reduce people's dependency on pain medications and get them back to their normal, daily lives. Restore's typical outpatient program in North Phoenix lasts six weeks and includes psychotherapy, non-traditional physical therapy, yoga, pain management, nutrition lessons, group lectures and therapy. Learn more at www.restoreofaz.com