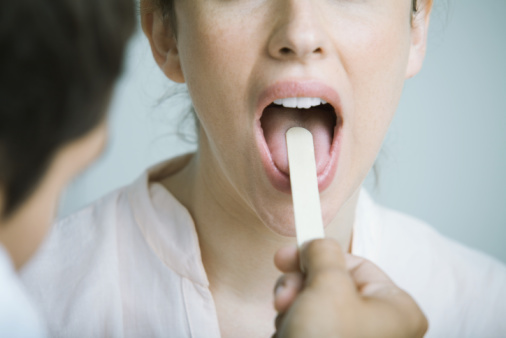 May is National Women's Health Month 
What Preventative Health Screenings do Women Need to Stay Healthy? 
(April 23, 2012 – Scottsdale, AZ) – Preventative health screenings are important but there is conflicting information about who needs them, when the right time is to get screened and how often certain tests should be done. May is National Women's Health Month so it's time to set the record straight and take health matters into your own hands.
"Preventative health screenings are crucial but often confusing for my female patients," said Dr. Angela DeRosa, president and chief managing officer of DeRosa Medical, P.C., a private women's heath medical practice in Scottsdale and Sedona. "Routine tests are our best defense for early diagnosis of disease and in-turn higher successful treatment rates if something is detected. Women need to make their health a priority and National Women's Health month is a great time to do that."
Dr. DeRosa suggests these Top 5 tests for her patients:
1.      Heart disease is the number one killer of women throughout the world, six-times more likely to cause death than breast cancer. Based on these statistics, women over the age of 50 should have an electrocardiogram (EKG) yearly.
2.      Skin cancer screenings must be conducted every year no matter what your age. The American Cancer Society anticipates Arizona will have 1,650 new cases of melanoma in 2012.
3.      Pap smears should be done annually between the ages of 21 and 30 and then every 3 years in patients older than 30, providing they are in a monogamous relationship and have a history of normal pap smears.
4.      Starting at age 40, mammograms need to be performed every other year and annually after age 50.
5.      A colonoscopy should be performed at age 50 to screen for colon cancer. After a baseline is established, follow up tests should be done every 5-10 years.
"You can never be too careful when it comes to your health," added DeRosa. "Just this year I discovered a melanoma on a patient's stomach during a routine skin cancer exam. She had been told by another physician that it was nothing to worry about."
May 13-19, 2012 also marks the 10th annual National Women's Health Week designed to empower women of all ages to take control of their own health needs through screenings, being active, eating right and prioritizing mental well-being.  
For more information on what screenings every woman should have, visit www.derosamedical.com. 
ABOUT DR. ANGELA DEROSA AND DEROSA MEDICAL: Nicknamed "Dr. Hot Flash" by friends and colleagues, Dr. Angela DeRosa, DO, MBA, CPE is president and chief managing officer of DeRosaMedical, P.C., a private practice in Scottsdale and Sedona dedicated to providing high comprehensive care including advanced care in women's health and hormonal medicine. She is nationally recognized as an expert in the field of internal medicine and women's health. After going through menopause at the age of 35, DeRosa focused her attention on hormone therapy to combat early onset menopause. Recruited by Procter and Gamble Pharmaceuticals, DeRosa worked as the Senior Medical Director for the West Coast where she was in charge of their osteoporosis line and a member of the scientific team for the approval and the launch of the female testosterone patch Intrisa. Currently she hosts a weekly radio show in Northern AZ and holds monthly events called "Hormonal Happy Hours" where women can eat, drink and talk openly about their health concerns. 
www.facebook.com/derosamedical
###