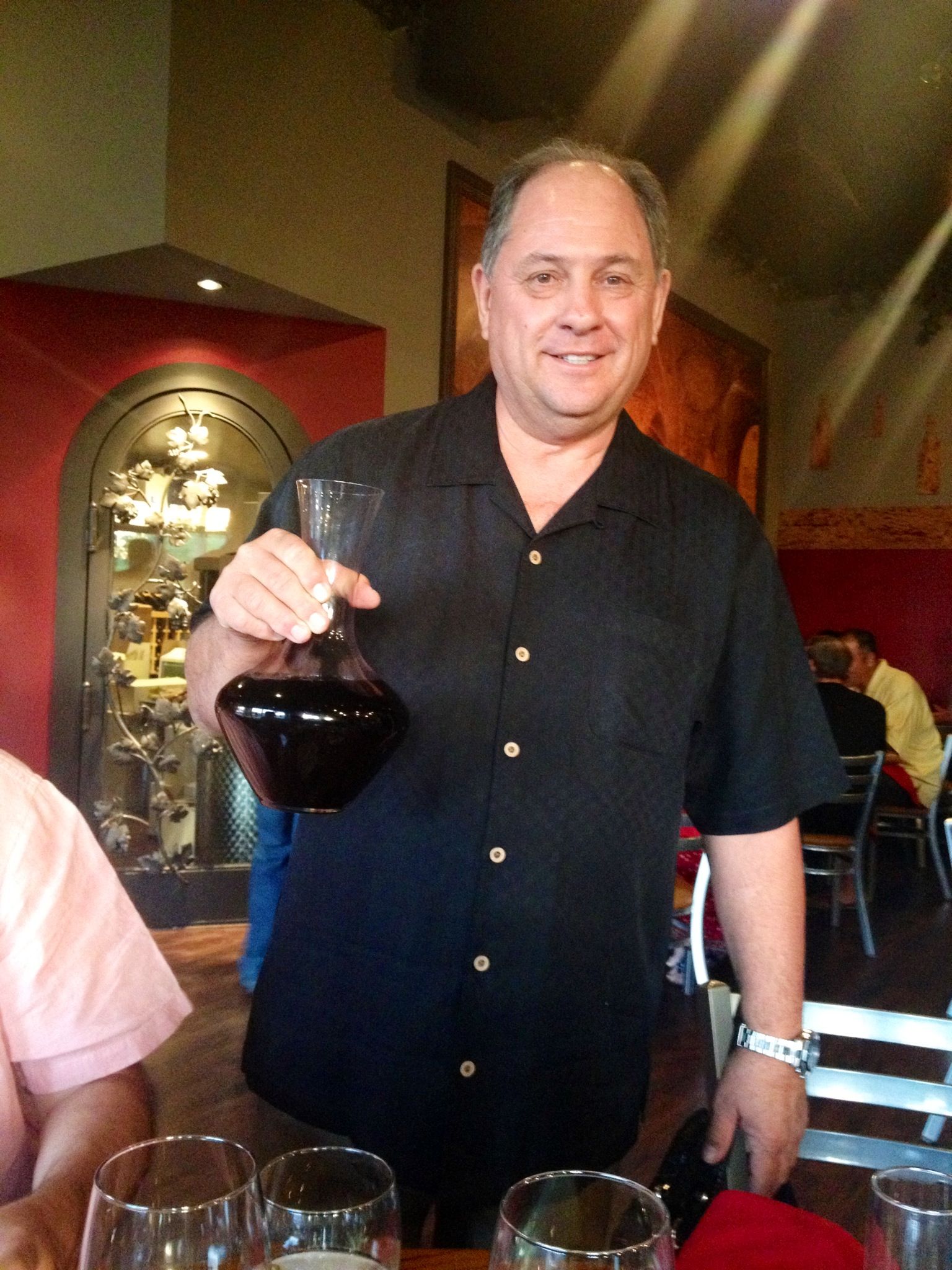 Twisted Rose Winery and Eatery Now Open in Scottsdale Airpark
SCOTTSDALE, Ariz. (June 7, 2013)—The owners of Casavino Winery in Fountain Hills have taken their passion for delectable eats and fine wines to the next level. Their latest venture, Twisted Rose Winery and Eatery is now open in the Scottsdale Airpark at 15040 N. Northsight Blvd., Suite 104.
"I have an ongoing love affair with remarkable food and wine," said Twisted Rose Co-Owner Frank Yaconis. "Twisted Rose brings to life my vision for a comfortable wine bar in a relaxed atmosphere that showcases my passion."
Twisted Rose Winery and Eatery offers Casavino's line of wines including Cabernet, Sauvignon Blanc, Moscato, Viognier and more for sale by the bottle or glass. Many of these wines will be crafted and aged on site in Twisted Rose's winemaking room.
"The wine making groups from Casavino and Twisted Rose are in collaboration with some of the best winemakers in the world and have formed the ultimate team to provide world class wines at very reasonable price for our customers," said Yaconis.
Wine tasting is available daily and for special events or private parties.
Executive Chef and Co-Owner Nick Schaus brings his culinary prowess to the team after years of high-end restaurant and catering experience. His culinary point of view is "twisted" as each dish on the menu has his signature spin.
Twisted Rose's menu features happy hour specials like stuffed mushrooms, appetizers including Grilled Artichokes and an Antipasto Platter, open-faced sandwiches like Caprese or Honey-Lime Braised Chicken, salads like the Mediterranean Chopped, entrees including Maple-Glazed Salmon and a selection of desserts.
The broad menu utilizes wine as a key ingredient in a variety of dishes. From Pulled Pork with a merlot based BBQ sauce stuffed apples, to Fettuccine Alfredo with a chardonnay cheese sauce, to Schaus' legendary Bread Pudding with brandied fruit and raspberries.
"I am using Casavino's entire suite of wines in my dishes. We want the diner to experience these wines in every facet of their meal. Wine transcends simply sipping it from the glass," said Schaus.
The winery and eatery is open Monday- Thursday from 11:00 a.m. to 9:00 p.m., Friday and Saturday from 11:00- a.m. to 10:00 p.m. and Sundays from 3:00 p.m. to 9:00 p.m.
Casavino wines round out the happy hour menu Monday- Saturday for $5/glass from 11:00 a.m. to 7:00 p.m.
Additionally, Twisted Rose Winery and Eatery serves craft beer and a selection of martinis.
Directly adjacent to the Twisted Rose, the restaurant has opened a special event venue, aptly named "Bella Rosa," perfect for weddings, corporate events and other engagements. More information is available at www.twistedrosewinery.com.
About Twisted Rose Winery and Eatery: Co-owned by Frank Yaconis and Executive Chef Nick Schaus, Twisted Rose Winery and Eatery pairs hand crafted wines, beers and martinis with twisted up dishes that have a wine-centric focus. For more information visit www.twistedrosewinery.com or call 480-398-7700.
***************
MEDIA CONTACTS:
Charlotte Shaff
602-418-8534
Susie Timm