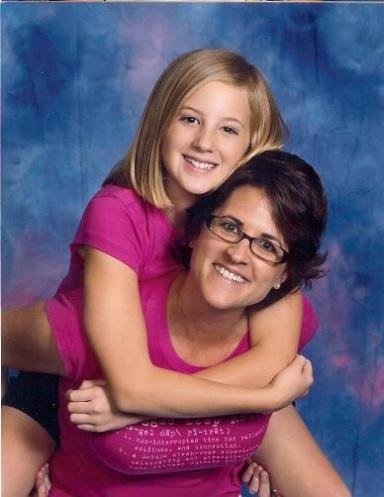 AZ expert offers tips to build trust, communication, self-esteem during challenging time
(May 24, 2013 – Phoenix, Ariz.) – There is no manual about parenting – especially when it comes to raising tween-aged girls. Karen Nowicki, certified personal coach, is offering Phoenix moms the tools to navigate these challenging waters through her highly successful Mother Daughter Weekend Retreat program.
Specifically designed for mothers and tween daughters between the ages of 9 –12, the Mother Daughter Weekend Retreat is dedicated to strengthening the bond between mothers and daughters. The retreat provides an opportunity for mothers to build their daughter's self-confidence during the most influential time of their lives, develop trust through hands-on activities and open lines of communication with bonding exercises.
"Every mom wants to do the best by their kids, sometimes we just need the right tools to help us through these formative years," said Nowicki. "Especially today with peer influences, the introduction of social media and tweens' desires to have more independence, this is a crucial time in our kids' lives."
Nowicki offers her top 5 essential tools for raising successful tween-aged girls:
Make time for your daughter. Uninterrupted by TV, computers, telephones. Get eyeball-to eyeball and really listen to what's going on in their lives.
Set the groundwork for open lines of communication every day. Don't wait to develop your relationship until you're in crisis mode. Set the foundation for good communication and trust daily. This is what will get you through the tough times.
Be in the know. Who are their friends? Who are their friends' parents? Where are they going? What they are doing? What are they posting online? It's your job to keep your kids safe. Period.
Monitor social media.  Set guidelines for Instagram, Twitter, Facebook and the amount of time spent on these social media networks. Know their passwords. Preapprove all their friend/followers. And don't just say you are going to check their online communications – really do it.
Don't be so serious. Laughing and having fun together is key to developing a positive mother-daughter relationship and helps build solid communication that will last a lifetime.
This year's Mother Daughter Weekend Retreat will be held Friday, June 21 through Sunday, 23, 2013 at Aunt Chilada's at the Pointe Hilton Squaw Peak Resort, 7330 N. Dreamy Draw Dr., Phoenix AZ 85015. For more information on this event, or to register visit http://motherdaughterweekends.com/mother-daughter-weekend-retreat-june-21/.
For media inquiries or to set up an interview, contact Charlotte Shaff at The Media Push (602) 418-8534.