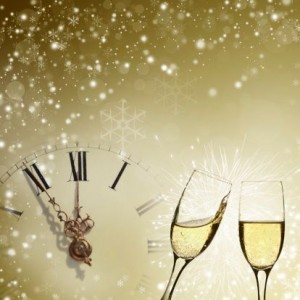 FREE Prosecco for tables of 2 or 4 on New Year's Eve!
TWISTED ROSE WINERY & EATERY PRESENTS A SPECIAL NEW YEAR'S EVE CELEBRATION

This evening's decadent four course menu was designed to feature savory flavors of food combined with smooth elegance of our wines. The night is topped off with the soft musical sounds of Tina Agnotti from 7 – 10:30PM
PRIX FIXE MENU (Price depends on the entree selection (see below.)
APPETIZERS: (CHOICE OF ONE)
Traditional Shrimp Cocktail
FRESH SOUPS/SALADS: (Choice of one)
Cauliflower with leeks and potato soup
ENTREES: (choice of one, price includes appetizer, soup/salad and dessert)
12oz Prime Ribeye steak, garlic potatoes and baby carrots $65
Neiman Ranch flat iron steak with romesco local greens         $60
Chicken Picatta with Roasted Potatoes                                     $55
Fresh Pacific Halibut buerre blanc sauce, mushroom risotto    $65
Fresh pacific Salmon cauliflower puree, beluga lentils             $60
Fresh pan seared Scallops, seaweed bed, pineapple                $55
Chef's special bread pudding
All tables of two receive a complimentary glass of Voveti Prosecco
All tables of four receive a complimentary bottle of Voveti Prosecco 
EVENING WINE SELECTION SPECIALS
2012 Gold Petal Sonoma Coast Chardonnay
$6.00 per glass/$30.00 per bottle
2012 Gold Petal Napa Sauvignon Blanc
$6.00 per glass/$25.00 bottle
2007 Gold Petal Napa Cabernet Sauvignon
$15.00 glass/$50. per bottle
2012 Gold Petal Russian River Pinot Noir
$12.00 glass/$40.00 bottle
RESERVATIONS BEGINNING AT 5 PM. LAST RESERVATION AT 10:30 PM.
For more information contact Twisted Rose Winery & Eatery at 480-398-7700.